Orville Hungerford Mansion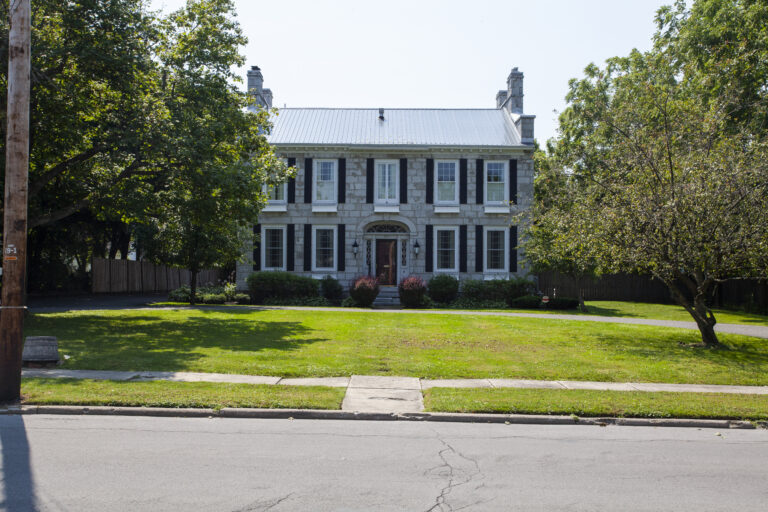 LOCATION
315 West Flower Avenue
DATE
1825
NARRATIVE
Orville Hungerford was born in 1790 in Bristol, Connecticut, and came to Watertown with his family in 1804. He started his career as an office boy and during the War of 1812 had a profitable business providing supplies to the military. After the war he started a general store in Watertown and then began his banking career at the Jefferson County Bank. In 1823, he had the financial resources to built his dream house and in 1825 moved into 336 Washington Street with his wife, Elizabeth Porter Stanley, and young family. With its two stories and ten fireplaces, it was the most imposing residence in Watertown.
Hungerford, known as a man of honesty and integrity, helped found the Jefferson County Agricultural Society and the Black River Woolen Company. He acted as Superintendent of the County Poorhouse, president of the Jefferson County Bible Society, and was elected to the 28th U.S. House of Representatives. He was offered the Vice-Presidential nomination in 1844 but returned to Watertown to become president of the Watertown & Rome Railroad, a post he held until his death in 1851.
The house remained in the Hungerford family until 1956 when, because the family had dispersed and no one was interested in living there, and Washington Street had become a business district, it was at risk of being demolished. John R. Burns stepped in and purchased it and had it moved to a better location. Each limestone block was carefully numbered and reassembled about a mile away in a leafy residential neighborhood and reassembled at 315 West Flower Avenue, where you can see it today.
Edited from the essay in Stone Houses of Jefferson County by Maureen Barros.