Northern New York Community Foundation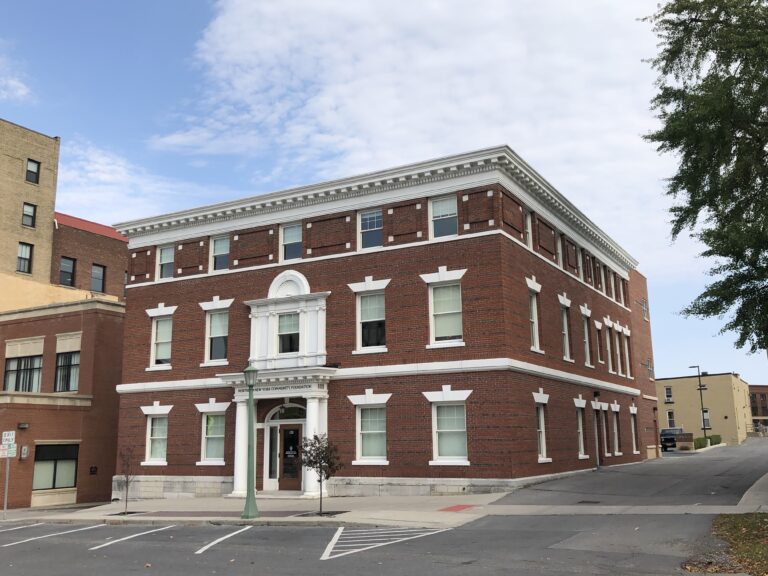 LOCATION:
131 Washington Street
DATE:
1908
ARCHITECT:
Samuel F. Thain, Thain & Thain
NARRATIVE:
For nearly 100 years this building was the site of the Black River Valley Club, Watertown's elite social club, that closed in 2016.
"Watertown was an affluent city during the late 1800s. Its citizens included wealthy business owners, industrial barons and bankers, granting it the distinction of having the highest number of millionaires per capita in the United States – fertile ground for a private social club. It is during this period that the Black River Valley Club was born."
(By Lenka Wallldroff, in NNY Business Journal, dated 2012. To read the entire article go to:
http://www.nnybizmag.com/index.php/2012/03/14/social-club-perseveres-black-river-valley-club-a-longtime-symbol-of-watertowns-history)
The NNY Community Foundation now occupies the building that was carefully updated while preserving historic features by The Bernier Carr Group.